Tacoma Jury Stands Up for Educators, Awarding Teacher $546,000 in Lawsuit Against Bremerton School District

July 22, 2021, Tacoma, Washington.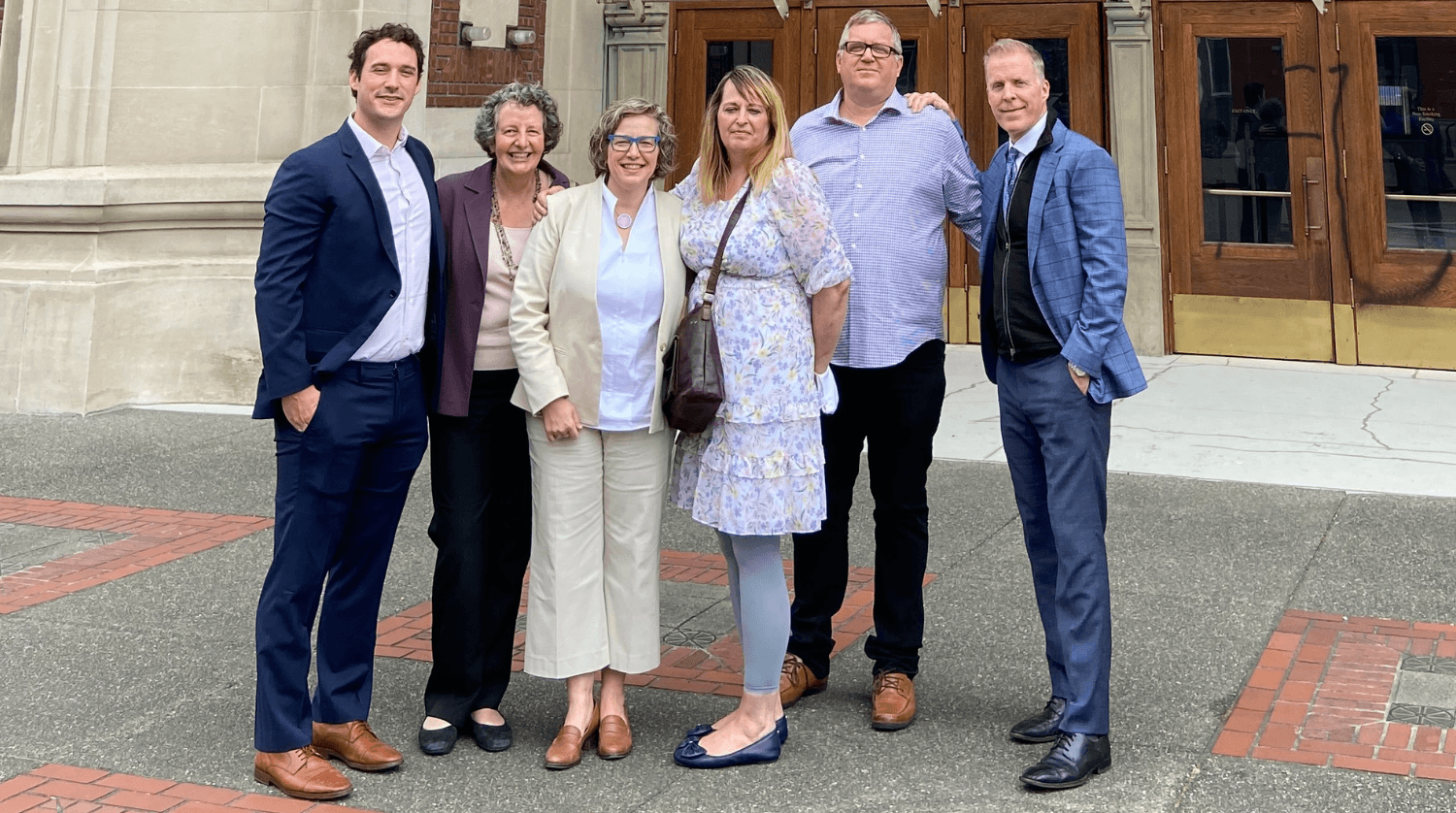 Special education teacher Wendy Maki prevailed in a jury trial against her former employer, the Bremerton School District (BSD) after she suffered injuries as a result of being locked in a classroom with a known violent student. The incident occurred after Ms. Maki raised repeated concerns to the district and principal that a paraeducator was touching children inappropriately, which she feared could be sexual grooming.
"The jury heard the evidence and acted as the conscience of the community to affirm that teacher safety is important. We are indebted to the eight jurors who listened closely, deliberated thoughtfully and reached a just outcome," said Beth Bloom of Bloom Law, who served as lead trial counsel for Ms. Maki. "This case is about more than one teacher and one school district. With their verdict, the jurors have sent a message to all 295 school districts in Washington, and that message is clear: Protect our children. Protect our teachers."
Ms. Maki was a special education teacher at Kitsap Lake Elementary (KLE) when she notified KLE principal Susan Stone that a paraeducator at the school was inappropriately touching children, including children who have severe cognitive impairment. Despite fielding these concerns, Principal Stone failed to take any meaningful action to address the alleged misconduct. When the misconduct persisted, Ms. Maki repeatedly took her concerns to BSD administrators, who also failed to take meaningful action to prevent the paraeducator's conduct and never notified the children's parents.
"The district and principal wanted to protect themselves only, not their teachers and students. They never took responsibility for the harm they caused. Even at trial, the district blamed Wendy Maki for being assaulted and for getting trapped in the room. Their conduct was reprehensible," added Deborah Boe, co-counsel for Ms. Maki.
Upset by the reports to administrators, which led to criticism, Principal Stone retaliated against Ms. Maki by placing her in a room with a student known for unpredictable, violent outbursts. Despite the obvious safety concerns, a district administrator approved the plan to have Ms. Maki in isolation with the student. To ensure that the child could not leave the room, Principal Stone barricaded the door using a firehose, further jeopardizing Ms. Maki's safety. As a result of Principal Stone's actions and the district's inaction, Ms. Maki suffered physical injury and debilitating emotional suffering.
"The actions and inactions of Principal Stone and Bremerton School District administrators put my safety and the safety of the students and others at risk. It was reprehensible. Their actions have had a lasting impact on me, my family and likely others," said Ms. Maki. "After listening to some of the top administrators testify, I have renewed concerns about their ability to recognize and protect students from possible sexual grooming. But I am thankful for the jurors who stood up for justice, gave voice to my experience and the student's suffering, and stood up for teachers everywhere."
U.S. District Court Judge Robert J. Bryan dismissed a separate claim alleging that the principal's actions were in retaliation for Ms. Maki alerting district administrators to possible sexual misconduct. Ms. Maki's lawyers plan to appeal this claim to the Washington Supreme Court.
"We must encourage teachers to report whenever they suspect abuse of children. By dismissing her claim, the judge has created an opportunity to make new law before the Washington Supreme Court. We look forward to hearing from those nine justices. We are confident they will confirm that teachers are protected from retaliation for their good faith reports of suspected sexual grooming of children," added Bloom.
The lawsuit was filed in the United States District Court for the Western District of Washington at Tacoma. Beth Bloom, of Bloom Law PLLC, served as lead trial counsel.
Lawyers Deborah Boe and Dan Gallagher pursued the case since 2017 and represented her at trial. Jay Free, an associate attorney at Bloom Law, also supported the legal team at trial.