Unmasking Racism in Pasco Schools: Director Takes Legal Stand.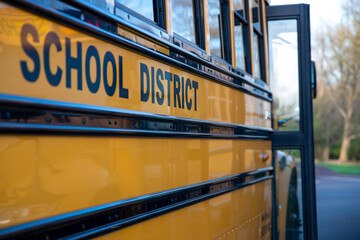 Beth Bloom | Seattle, WA. October 24, 2023
Pasco School District Faces Lawsuit Over Racial Discrimination and Retaliation Filed by Latino District Director.
Please see the attached complaint filed on October 23, 2023 against the Pasco School District and its superintendent, Michelle Whitney. The plaintiff, José Hernandez, a Latino who served as the District's Transportation Director for nine years and repeatedly received uniformly positive performance reviews, claims he's been subjected to a hostile work environment, retaliation, and racial discrimination. He is seeking a jury trial and a monetary award for lost wages, compensatory damages, and punitive damages, among other fees.
This is a racial harassment case where the District ignored overt extreme racism for years until finally, a highly ranked Latino employee stood up for change only to be silenced.
Background
From outward appearances, José Hernandez seemed to be living the American dream. The son of a migrant family who started work at age three picking grapes in the field, he served as a Washington State Patrol Trooper before working his way up through the ranks during his 17 years with the Pasco School District (PSD) in Franklin County.
However, even though he served in a management position, Mr. Hernandez, as Transportation Director, was repeatedly subjected to unwelcomed racial slurs and hateful statements made by District employees and supervisors. They called him a "wetback," "spic," and "beaner." They slid anonymous threatening notes under his door. He heard comments such as "speak English," "Mexicans are stupid and lazy," and "Mexicans—like Mr. Hernandez—will steal the bus's hubcaps." That's not all. There were flyers containing anti-Spanish language slogans like "we are America – English," employees using his picture as a dartboard target, an intimidating package anonymously delivered to his office, false and salacious rumors spread about him on employees' social media, and offensive graffiti like "Jose H. Little Dick" on school grounds. The environment of open racial hostility was everpresent for Mr. Hernandez and other Latino staff members.
Mr. Hernandez tried to correct the racist environment directly. When that didn't help, he repeatedly reported the racist, harassing, and bullying conduct to District managers, but his claims were never fully investigated, and no action was taken. District leaders ignored inflammatory accusations being brought to them by one of their own directors who they had praised in his performance reviews and who had received state recognition for running a well-organized and trained department.
As the working conditions became more intolerable, Mr. Hernandez became more vocal—speaking out strongly against racial intolerance, the District's lack of accountability, a hostile work environment and calling for action. However, Superintendent Michelle Whitney grew cold and distant towards him. Despite Mr. Hernandez's record as a high-performing employee, the District's response was negative. Rather than joining with him to root out intolerance and bigotry, the leadership began a campaign to silence him.
The hateful actions against Mr. Hernandez and other Latino employees took its toll on his mental and physical health, and often left him feeling anxious and sick. The harassment was hard on his family life, affecting his wife, children, and grandchildren.
Tired of the District's inaction, Mr. Hernandez asked to speak to the School Board to draw attention to the continued hostile work environment directed at him and other Latinos. The next month, in December 2021, PSD removed Mr. Hernandez from his position and placed him on disciplinary leave.
In an attempt to justify their retaliatory decision, District leaders made a baseless and shocking accusation: they claimed that Mr. Hernandez had allowed an "intoxicated" bus driver to transport students. The accusation was false. The District knew the driver involved tested negative for alcohol, was proven not to be intoxicated, and was eventually reinstated. And yet, the District kept Mr. Hernandez out of work for almost a year and a half on administrative leave but ultimately determined his actions were reasonable.
The District silenced Mr. Hernandez and removed his authority because of his outspoken leadership. Eventually, PSD demoted Mr. Hernandez to a non-director position with significantly less responsibility and transferred him to a decrepit building — the District's version of Siberia. They also blocked him from a well-deserved opportunity to apply for a promotion to Executive Director.
"This is what retaliation looks like in the workplace," said Beth Bloom of Bloom Law PLLC, an attorney for Mr. Hernandez. "The Pasco School District allowed racism to fester unchecked for years. When a highly regarded Latino staff member stood up for unity and acceptance, he was met with the deafening silence of suppression. José Hernandez filed this lawsuit to bring attention to the insidious shadow of racial prejudice that still lurks in the hallways of our children's schools. It is time for the values of justice and equality to be restored."
"When you have no voice at your workplace, something needs to change because the system is broken," said José Hernandez. "I encouraged humanism and open and honest conversations but it was obvious that the District was not concerned about the racism, hostility or the vulgarity of hate words used towards me and others. Through this lawsuit, I hope to bring change in our school system and provide a platform for others to come forward and take a stand."
Brian is suing his former employer, alleging they fired him after nearly 30 years to avoid paying more in insurance premiums for injuries he sustained on the job.

Employer more concerned about insurance premiums fires high-performing employee, Brian Kniffen, rather than offer accommodations.

Beth Bloom to Speak on Crafting Compelling Complaints at WSAJ Winter Conference 2023