Judge Grants Motion for Attorney Fees: Supports Our Value of a Thorough Investigation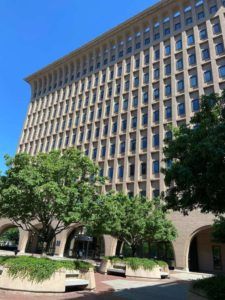 A U.S. District Court judge has ordered the City of Kennewick to pay reasonable attorney's fees and costs for Bloom Law's two-year investigation completed before filing a race discrimination lawsuit. The order, dated November 4, 2022, directs payment of almost $200,000 in fees and costs to our client. The court order affirms the value of thorough investigation before filing suit.
Our client, former Kennewick Fire Chief Vince Beasley sued the City of Kennewick for retaliation and race discrimination in January 2022. Chief Beasley alleged that the City Manager lied about the reason for his termination to cover up race discrimination and fired him because he was Black and had opposed the city's discriminatory practices.
One month after the lawsuit received national news coverage, the City consented to entry of a judgment in Chief Beasley's favor for $400,001, "plus reasonable attorneys' fees and costs." However, after Beasley sought attorney's fees and costs for the two years of investigation, document review, and witness interviews conducted by Bloom Law PLLC, the City balked.
Overruling the City's objections, Judge Mary K. Dimke ordered the City of Kennewick to pay Beasley $169,004 in fees and $23,495.53 in costs on top of the $400,001.00 judgment. Judge Dimke is a federal judge appointed to the Eastern District of Washington in Spokane, Washington.
The Court Order approving fees for our work diligently investigating the case before filing showcases how powerful early and thorough investigations help our clients achieve full justice. Judge Dimke's ruling found that our detailed Complaint and tort claim, which included a "comprehensive summary of Plaintiff's claims, the bases therefor, a detailed timeline of relevant events, case law, scholarly sources, and samples of the evidence Plaintiff had already uncovered" was a "clearly useful" strategy in achieving an early win for our client.
As supported here, early investigation of employment claims often generates a high return on investment. At Bloom Law, we strive to recover full justice compensation for our clients and the greatest social impact for our community. Everyone deserves an equal opportunity.
Our investigation process enables us to identify possible legal claims and damages, outline strategy, and identify any missing information so that our clients can make informed decisions about their valuable legal claims. This is a unique service offered by our firm because we understand how important a solid work up is to future success in litigation and at trial.
Read more about our investigation process and watch how you can work with Bloom Law to find the clearest path to achieve full justice.
We at Bloom Law PLLC are unwavering advocates for justice and integrity within the corporate realm.

Bloom Law PLLC is excited to announce that our esteemed attorneys, Beth Bloom and Jay Corker Free, have once again been honored by Super Lawyers for their exceptional dedication to fighting employment discrimination and workplace retaliation.

On Saturday, August 5, 2023, our community of supporters came out for a proper summer bash. We celebrated with balloons, a barbecue, a band, and the Blue Angels serving as a backdrop to kick-off the event.