Former Lumen Bioscience Employee Reaches Settlement for Gender Discrimination and Retaliation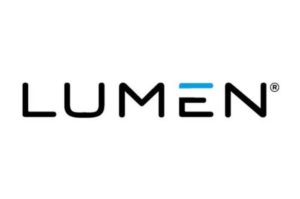 Beth Bloom | Seattle, WA. January 3, 2023
Karen Wolfe, a former Lumen Bioscience lab manager, has agreed to a settlement in a gender discrimination and retaliation matter she had with the company. The news of this settlement is permitted under the recently enacted Silent No More Act, a Washington law that allows public discussion about an employee's settlement with an employer, including the underlying allegations of discrimination, while limiting only the disclosure of the settlement amount.
Background:
Women in the workplace face challenges that men do not. While Wolfe excelled in her role as Lumen's Manager of Lab Operations, she encountered a sexist culture where discriminatory behavior was tolerated. In Lumen's male-dominated environment, men were allowed to engage in profanity and assertive communications. But when Wolfe spoke up and reported a hostile work environment and gender discrimination, Lumen fired her using gendered terms, including calling her confrontational and intimidating.
This pattern of bias is all too familiar. Women are criticized as shrill or bitchy when really they are fed up with working twice as hard to get half as far. Sadly, women like Wolfe must be deferential and walk on eggshells to avoid coming off as aggressive.
Lumen's discriminatory environment was perpetuated by Lumen's CEO, Brian Finrow. Former Lumen employees reported that he fostered a toxic work environment and described him as demeaning, disdainful, patronizing, condescending, and a bully. He consistently mistreated women by assigning them menial and demeaning tasks that were ill-fitted for their positions, something he did not do for men. Finrow would also not listen to women's ideas, but he would be receptive to men. When women, including Wolfe, disagreed with him, he would freeze them out and ignore them for days afterwards.
As is all too common for women in the workplace, Wolfe grew accustomed to being ignored, pushed aside, and criticized when raising concerns about lab safety, financial misconduct, or other issues throughout her tenure. When during the last few months of her employment Wolfe forcefully raised concerns about billing fraud and violations of public health safety regulations, in addition to gender discrimination, she was put on a performance plan. Eventually, Lumen's mistreatment of Wolfe greatly impacted her mental health, forcing her to take protected medical leave. But within days of Wolfe taking leave, Lumen fired her.
Wolfe stood up for what she believes in, pursuing the discrimination and retaliation lawsuit described in the attached mediation letter.
I could not look back on this experience and be okay if I had not stood up for myself and spoken about what happened at Lumen and how I and other women there were treated. I want young female scientists to understand that they need to report discrimination for there to be any meaningful change, added Wolfe.
We are very pleased with the outcome of this case, said Jay Free of Bloom Law PLLC, an attorney for Wolfe. We hope Lumen and employers everywhere will learn that they need to stop holding women back with these double standards.
Both Wolfe and Free are available for interviews to discuss the facts of this case in hopes that this settlement shows employers that gender discrimination and retaliation will not be tolerated.
In addition, and relevant to this story, Free is available to comment on a new state law (RCW 49.44.211) that became effective June 9, 2022. The law recognizes the strong public policy in favor of disclosing illegal discrimination and harassment. It abolishes non-disclosure and non-disparagement provisions in employment agreements that undermine this public policy. Washington became the second state to adopt a Silent No More Act in the wake of the #MeToo Movement.
Please let me know if you would like to arrange a time to speak directly with Karen Wolfe and her attorney, Jay Free. Please see attached for supporting documents and contact me with any questions.
We at Bloom Law PLLC are unwavering advocates for justice and integrity within the corporate realm.

Bloom Law PLLC is excited to announce that our esteemed attorneys, Beth Bloom and Jay Corker Free, have once again been honored by Super Lawyers for their exceptional dedication to fighting employment discrimination and workplace retaliation.

On Saturday, August 5, 2023, our community of supporters came out for a proper summer bash. We celebrated with balloons, a barbecue, a band, and the Blue Angels serving as a backdrop to kick-off the event.