Championing Corporate Accountability: Phyllis Sullivan's Courageous Stand

Championing Corporate Accountability: Phyllis Sullivan's Courageous Stand.
August 16, 2023. Seattle, WA
We at Bloom Law PLLC are unwavering advocates for justice and integrity within the corporate realm. Our client, Phyllis Santistevan-Sullivan, embodies these values as she fearlessly navigates the intricate terrain of accountability and transparency. A former business leader at TransDigm Group, Phyllis Sullivan's steadfast commitment to principled practices led her to a crossroads where she chose to confront alleged improprieties head-on.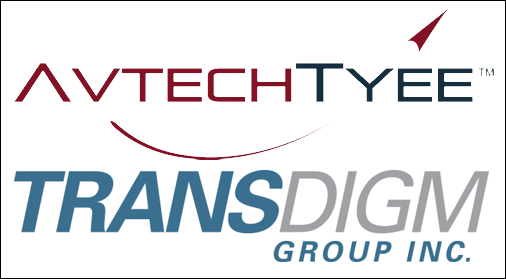 Phyllis Sullivan's journey commenced within the corridors of AvtechTyee, a subsidiary of TransDigm. As the finance chief, she embarked on a mission to ensure ethical financial reporting, raising critical questions about the company's aggressive accounting maneuvers. These concerns, deeply rooted in her dedication to ethical conduct, set in motion a series of events that would shape her path as a whistleblower.
Her tenure at AvtechTyee was abruptly curtailed—a consequence she attributes to her resolute whistleblowing efforts. Fueled by her unwavering commitment to accountability, she has taken her battle to the federal court, filing a lawsuit that underscores the gravity of her allegations against TransDigm.
Bloom Law PLLC proudly stands in solidarity with Phyllis Sullivan as she pursues justice. In partnership with our co-counsel at the law firm of Eight & Sand, our legal team is resolute in upholding her rights, amplifying her voice, and shedding light on the urgent need for transparent corporate practices. The lawsuit she has initiated serves as both a testament to her unwavering resolve and a rallying cry for a corporate landscape defined by ethical responsibility and fairness.
As we navigate this pivotal legal endeavor, we invite you to join forces with Phyllis Sullivan. Together, we can foster an environment where ethical conduct prevails, and those who dare to question improprieties are empowered to do so without fear. At Bloom Law PLLC, our dedication to safeguarding the principles of accountability that underpin the fabric of corporate governance remains unwavering.
This featured article from Forbes Magazine centers around billionaire Nicholas Howley and his affiliation with TransDigm Group, a prominent airplane-parts manufacturer. Notably, it highlights Phyllis Santistevan-Sullivan, a former TransDigm employee and a client of Bloom Law PLLC and Eight & Sand. Santistevan-Sullivan, who formerly served as AvtechTyee's finance chief, emerges as a pivotal figure. She alleges that the company engaged in aggressive accounting practices, including improper revenue recognition, to meet ambitious financial targets.
While the overarching focus remains on TransDigm's alleged "price-gouging" strategies in military contracting, the article underscores Santistevan-Sullivan's role in unveiling potential financial irregularities within the company. Her claims illuminate the complex tapestry of financial maneuvering that has garnered attention and sparked concerns. As a client of Bloom Law PLLC and Eight & Sand, her involvement adds a dynamic dimension to the ongoing narrative surrounding TransDigm's contentious business model and its implications.
At Bloom Law PLLC, we believe in the value of an equitable workplace, where employees thrive based on their merit and skills, free from unlawful discrimination or retaliation for standing up for what is right. If you've faced wrongful termination and believe our expertise can help you seek justice and equality, reach out to Bloom Law PLLC today.
Bloom Law PLLC is excited to announce that our esteemed attorneys, Beth Bloom and Jay Corker Free, have once again been honored by Super Lawyers for their exceptional dedication to fighting employment discrimination and workplace retaliation.

On Saturday, August 5, 2023, our community of supporters came out for a proper summer bash. We celebrated with balloons, a barbecue, a band, and the Blue Angels serving as a backdrop to kick-off the event.

Teresa Levine claims Northshore Utility District failed to promote her because of her gender and refusal to discriminate.