Bloom Law Secures Civil Judgement in Favor of Fire Chief Beasley, City of Kennewick Expected to Pay 600K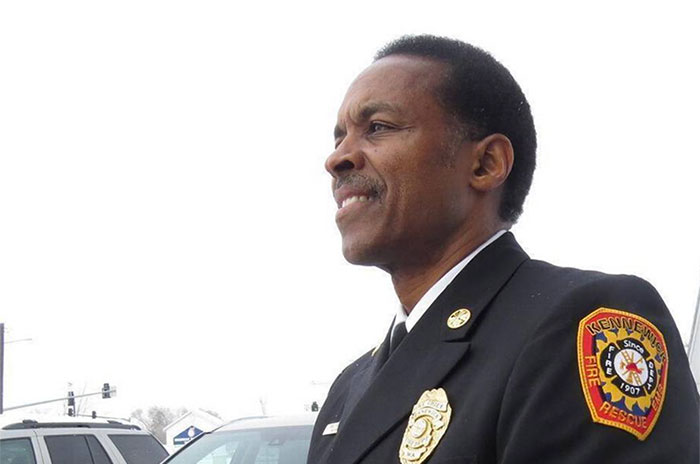 Federal court entered a Civil Judgment in favor of ousted Kennewick Fire Chief Vince Beasley after his lawsuit for race discrimination and retaliation. As part of the judgment, the court ordered the city to pay Chief Beasley $400,001, plus his attorneys' fees and costs, an additional $200,000.
Beth Bloom who, represented Chief Beasley, said This is a significant judgment, a resounding victory for Chief Beasley, and a strong signal to the city that it must immediately cease its discriminatory practices.
On January 12, 2022, former Kennewick Fire Chief Vince Beasley sued the City of Kennewick for retaliation and race discrimination. Chief Beasley alleged that Kennewick City Manager Marie Mosley lied about his termination, falsified city documents, and fired him because he was Black and as retaliation for opposing the city's discriminatory practices.
A little over a month after the lawsuit received national news coverage, the city consented to entry of a judgment in Chief Beasley's favor. On March 2, 2022, U.S. Judge Mary Dimke approved the judgment in favor of Chief Beasley and against the City of Kennewick.
City Manager Mosley judged me by the color of my skin, not by the quality of my performance or character, said Chief Beasley. When she fired me, she harmed the fire department and Kennewick's safety. This judgment will help restore the concept that the workplace is a meritocracy. I will use this outcome to be the voice for Kennewick's minority population. Minorities have been left out of opportunities for advancement long enough. And this judgment signals that things must-and will-change.