Bloom Law Attorneys Honored by Super Lawyers for Combating Employment Discrimination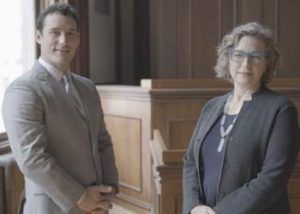 Bloom Law PLLC is excited to announce that our esteemed attorneys, Beth Bloom and Jay Corker Free, have once again been honored by Super Lawyers for their exceptional dedication to fighting employment discrimination and workplace retaliation. This recognition underscores their unwavering commitment to excellence and their remarkable achievements in the legal profession.
Super Lawyers serves as a distinguished rating service, celebrating outstanding lawyers across more than 70 practice areas, acknowledging their remarkable peer recognition and professional accomplishments.
Beth Bloom has been rightfully selected for the 2023 Super Lawyers list in the realm of Plaintiff's Employment Litigation. This recognition marks her inclusion in this prestigious list every year since 2015. Her accomplishments are truly remarkable, as she has been recognized as among the Top 100 2023 Washington Super Lawyers for the third consecutive year. Additionally, Beth Bloom proudly stands as one of the Top 50 2023 Women Washington Super Lawyers for the fourth consecutive year.
Jay Corker Free, a crucial member of our team, has solidified his place on the 2023 Rising Stars list for Plaintiff's Employment Litigation. This recognition has consistently highlighted his dedication and potential in the field, showcasing his ongoing commitment to fighting employment discrimination and retaliation. A "Rising Star" nomination from Super Lawyers acknowledges emerging legal talent with exceptional potential.
The comprehensive selection process for Super Lawyers involves independent research, peer nominations, and peer evaluations. It seeks to identify exceptional legal talent through rigorous evaluation criteria, including professional accomplishments, ethical standards, and overall performance.
This recognition underscores our commitment to fighting employment discrimination and retaliation, and it serves as a testament to our dedication to providing exceptional legal representation to those who have faced injustice in the workplace.
For more insights into the Super Lawyers selection process, you can learn more about it here. We remain deeply proud of our attorneys' accomplishments and their ongoing contributions to the legal community.
At Bloom Law PLLC, our unwavering commitment to justice & equal opportunity remains at the heart of what we do. Contact us today to experience dedicated and skilled legal representation that stands up for your rights.