Enhance Your Litigation Skills: Beth Bloom at WSAJ Winter Conference November 30, 2023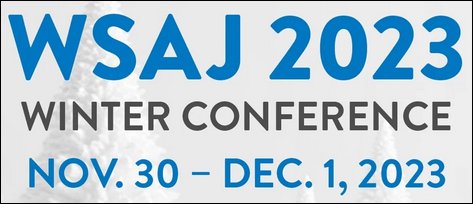 Our firm is proud to announce that Beth Bloom, our founding partner, will be presenting at the upcoming Washington Association for Justice Winter Conference on November 30, 2023. This session is particularly significant for attorneys passionate about workers' rights and the art of legal writing that captures and holds attention.
The conference, set in the heart of Seattle at the Grand Hyatt Hotel, provides a platform for legal professionals to deepen their expertise. Although the event is packed with informative sessions, we are particularly excited about Beth's discussion on "Drafting Complaints that Grab You and Draw You In." It's an opportunity to learn from one of the best in crafting the kind of compelling complaints that are crucial in workers' rights litigation.
As advocates for justice, the ability to create powerful narratives in our complaints is a critical aspect of our work. It is these narratives that lay the groundwork for successful outcomes for those we represent. Beth's expertise will provide you with the strategies to construct effective legal documents that resonate with the courts and advance the cause of workers' rights.
We invite our colleagues in the legal community to join us for this enlightening session. The conference promises a day of growth and learning, with the chance to earn CLE credits.
We look forward to Beth's contribution to this event and encourage all who strive for excellence in advocacy to register. Let's come together to enhance our skills and continue to fight for the rights of workers with renewed vigor and refined tools.