Beth Bloom speaks at Winter Conference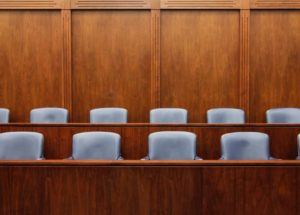 Beth Bloom is speaking at Washington Association for Justice Trial Skills Winter Conference on December 9, 2022.
Topic: Jury Selection that Works: Finding Jurors Ready for Full Justice.
https://www.washingtonjustice.org/?pg=EducationProgram
She will be discussing requesting procedures that set the stage to identify bias, drafting and using supplemental jury questionnaires, identifying ideal jurors, and arguing challenges for cause to the court. A fair and impartial jury prepared to evaluate the evidence without preconceived judgment is at the heart of any successful jury trial seeking full justice.
We at Bloom Law PLLC are unwavering advocates for justice and integrity within the corporate realm.

Bloom Law PLLC is excited to announce that our esteemed attorneys, Beth Bloom and Jay Corker Free, have once again been honored by Super Lawyers for their exceptional dedication to fighting employment discrimination and workplace retaliation.

On Saturday, August 5, 2023, our community of supporters came out for a proper summer bash. We celebrated with balloons, a barbecue, a band, and the Blue Angels serving as a backdrop to kick-off the event.