Beth Bloom speaks at Winter Conference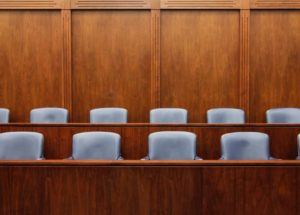 Beth Bloom is speaking at Washington Association for Justice Trial Skills Winter Conference on December 9, 2022.
Topic: Jury Selection that Works: Finding Jurors Ready for Full Justice.
https://www.washingtonjustice.org/?pg=EducationProgram
She will be discussing requesting procedures that set the stage to identify bias, drafting and using supplemental jury questionnaires, identifying ideal jurors, and arguing challenges for cause to the court. A fair and impartial jury prepared to evaluate the evidence without preconceived judgment is at the heart of any successful jury trial seeking full justice.
Bloom Law files suit against military contractor for retaliating against Latina CPA who reported fraud, according to complaint.

The Fellowship will begin in September 2023 and will provide an opportunity to participate in all aspects of Bloom Law's Seattle-based employment civil rights practice, which focuses on workplace injustice; discrimination; and retaliation against whistleblowers.

We are looking to hire immediately and onboard the right Firm Administrator to join our amazing group of A+ Team.